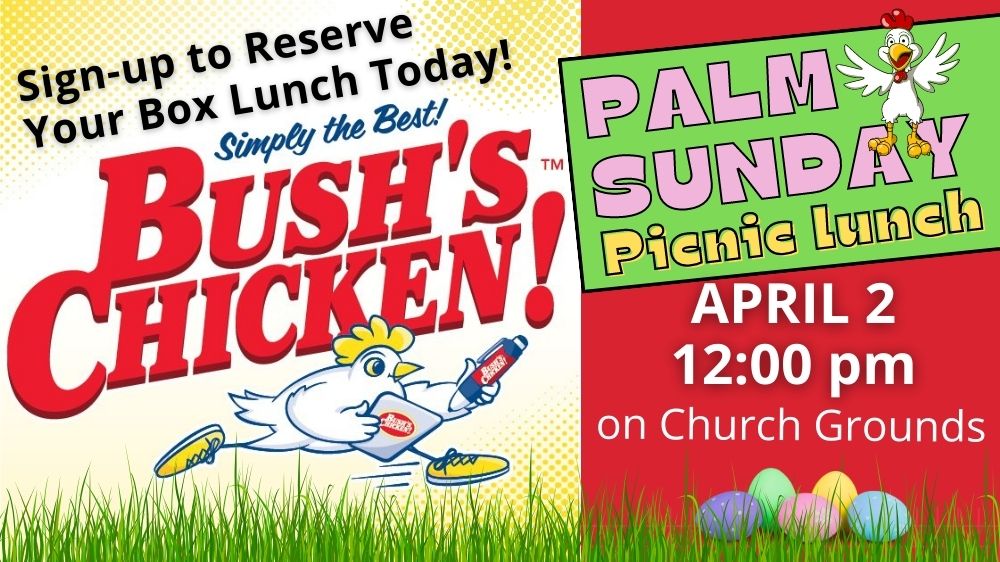 Palm Sunday Picnic Lunch & Easter Egg Hunt
This Easter, join us at our church for a special Palms Sunday Picnic and Easter Egg Hunt! We'll be serving up delicious Bush's Chicken for just $8, and the fun starts in the sanctuary for worship at 11am. After worship, we'll move outside for the picnic and egg hunt. There will be plenty of food, fun, and fellowship for the whole family. So come out, bring your friends, and enjoy a day of celebration as we remember the resurrection of our Lord!
Register for a meal here!