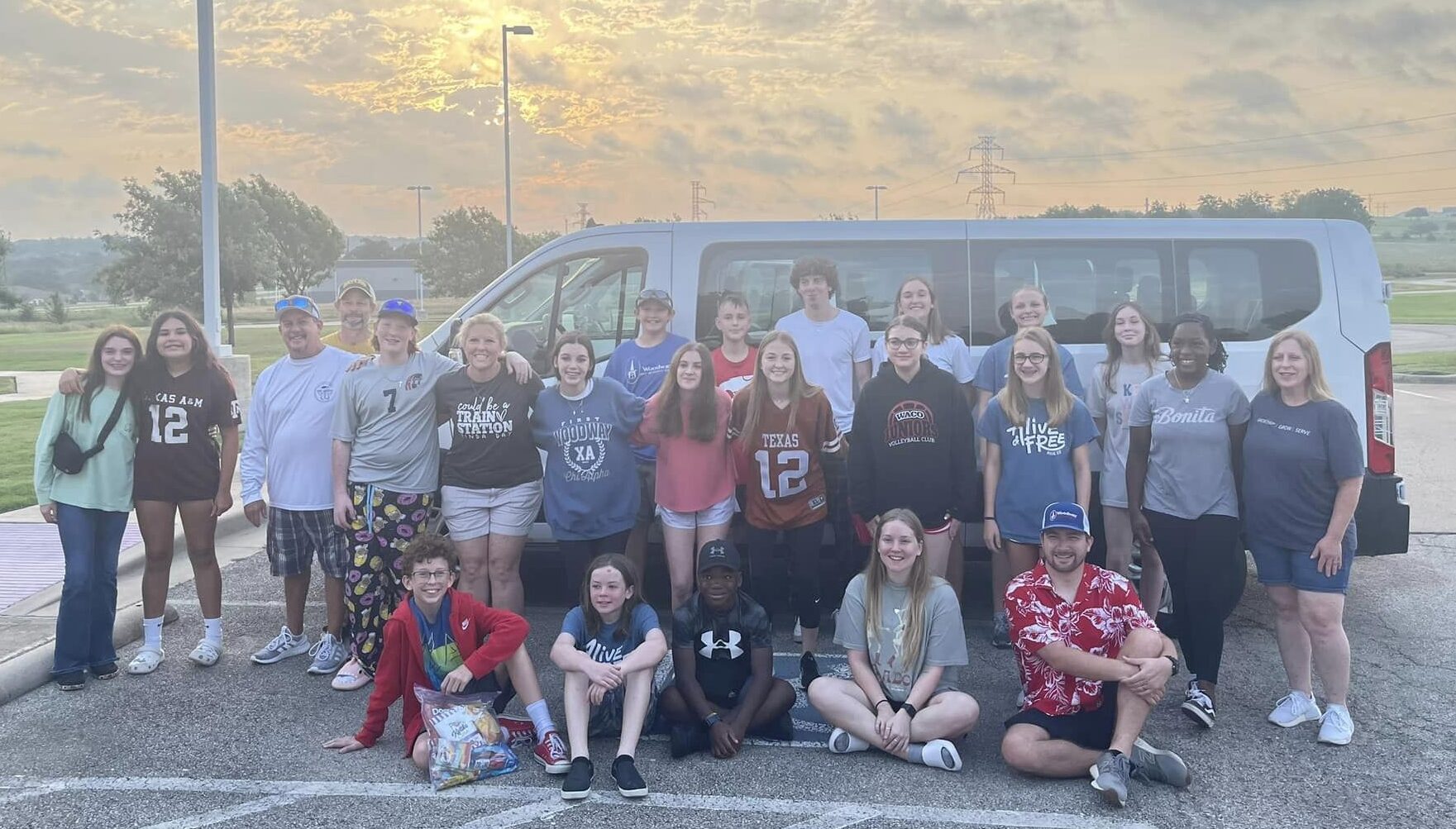 Youth Mission Trip 2023
** TRIP REGISTRATION NOW CLOSED **
IMPORTANT TRIP DOCUMENTS
About Mission Trip 2023
Hello friends! MARK YOUR CALENDARS! We are so excited to announce plans for our Summer Mission Trip 2023! You are receiving this email information because your student(s) is eligible to participate in our upcoming 2023 Summer Mission Trip to Kansas City, Missouri from June 18-24 in partnership with Next Step Ministries.
We hope you will prayerfully consider allowing your student(s) to travel with us and participate in this life-changing ministry experience. Your student(s) will have the opportunity to minister through construction projects, community outreach, build friendships with other church's, and see firsthand how poverty affects an entire community. For many students, Mission Trip becomes a new beginning in their spiritual journey.
Settling in the 1800's for its rivers, Kansas City has boomed into a wonderfully unique city. offering something for everyone with rich history, world class food, and a vibrant diverse community! Like any community, Kansas City has had its share of historical struggles to overcome. There are many in the city who need physical assistance as they experience poverty and homelessness. Next Step Ministries began its partnership with this community in 2022, by joining forces with local organizations and ministries to help meet the needs of this community and share the love and hope that only Christ can bring. As some of our friends here say, "We believe this transformation will be evidenced in noticeable decreased crime, neighbor helping neighbor, a sense of morality and a renewed vibrancy in churches to engage the community with compassion, preach the gospel and disciple believers toward maturity in Christ." This is no longer just a hope – it is becoming reality. Be part of bringing that hope to this community and join us next summer in Kansas City!
Important details you need to know now:
Trip Dates: We will depart on Sunday, June 18 (time still to be determined) and return on Saturday, June 24 (evening home arrival time)
Eligible Participants: Those students completing 6th grade at the end of the 2022-23 school year, up to our current Senior Class.
Cost: $420 for regularly participating youth students and adult chaperones. This includes ALL expenses, with the exception of spending money. Payments can be paid in installments with all balances due by May 15.
Mission & fundraising opportunities will be available for students to earn credit towards their account balance.
We have a select number of spots for adult chaperones. If you are interested and want to understand what being a chaperone entails, please contact me directly.
DEPOSIT DUE: A NON-REFUNDABLE deposit of $100 is due by March 31 . All checks need to be made payable to Woodway FUMC, and marked "mission trip for (student name)" in the memo section of your check. Please submit your payment to Chandra Londenberg so it is properly documented until website payment portal is set up.
Scholarships may be available. Please contact me privately if this is a need for you.
Registration is now open-don't' wait! To register your student(s):
1. To register, click on the following unique link below to register your student
2. Enter the information needed and digitally sign. A parent or custodial guardian must also sign for students under the age of 18.
3. Personal medical insurance is required to travel with us on this trip. If you do NOT have insurance, please let me know so I can assist you. We work with an outside organization that can offer you an inexpensive plan (as low as $25) only for the duration of the trip. Don't wait – register now!
Early registration ends on April 15. After that date, no refunds will be available, and spots will not be guaranteed.